A church where you grow and understand God's Holy Word. You are welcome to praise Him, lift your hands, and do your dance!
Welcome to Shiloh, a church where we are giving God our best!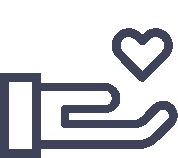 "Bring ye all the tithes into the storehouse, that there may be meat in mine house, and prove me now herewith, saith the LORD of hosts, if I will not open you the windows of heaven, and pour you out a blessing, that there shall not be room enough to receive it."
Hours of Operation:
Every 2nd & 4th
Tuesday of the month.
​
Offering "Have Faith in Heart" FREE Blood Pressure Screening Program in partnership with the American Heart Association and HUSKY Health's HUB site until 5:00pm and Shiloh's Food Pantry until 5:30pm!! Open to the community!