A church where you grow and understand God's Holy Word. You are welcome to praise Him, lift your hands, and do your dance!
Welcome to Shiloh, a church where we are giving God our best!
Bishop W.
Vance Cotten Sr.
Bishop W. Vance Cotten, Sr. is the Pastor of Shiloh Missionary Baptist Church of Middletown, Connecticut where he has led for the past 30 years.
Co-Pastor
Kim L. Cotten
Rev. Dr. Kim L. Cotten, an anointed woman of God, is a native of West Virginia. She is fueled by passion to execute God's command for such a time as this.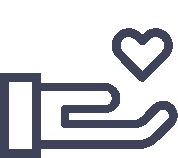 "Bring ye all the tithes into the storehouse, that there may be meat in mine house, and prove me now herewith, saith the LORD of hosts, if I will not open you the windows of heaven, and pour you out a blessing, that there shall not be room enough to receive it."
Sunday @ 9 AM
Zoom Only
301-715-8592
Meeting ID 464-159-1781
Tuesday @ 7 PM
Zoom Only
301-715-8592
Meeting ID 464-159-1781
Wednesday @ 6 PM
Zoom Only
301-715-8592
Meeting ID 464-159-1781