 Stay connected with us through virtual worship. Please visit us via Facebook livestream every Sunday morning at 12:00 PM. Due to COVID we are practicing social distancing, mandatory masks, and temp checks. Please visit CDC website for more updates.
Listen to Our Latest Message:
I'm a paragraph. Click here to add your own text and edit me. It's easy. Just click "Edit Text" or double click me to add your own content and make changes to the font. I'm a great place for you to tell a story and let your users know a little more about you.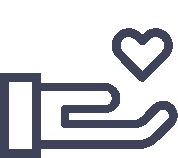 "Bring ye all the tithes into the storehouse, that there may be meat in mine house, and prove me now herewith, saith the LORD of hosts, if I will not open you the windows of heaven, and pour you out a blessing, that there shall not be room enough to receive it."